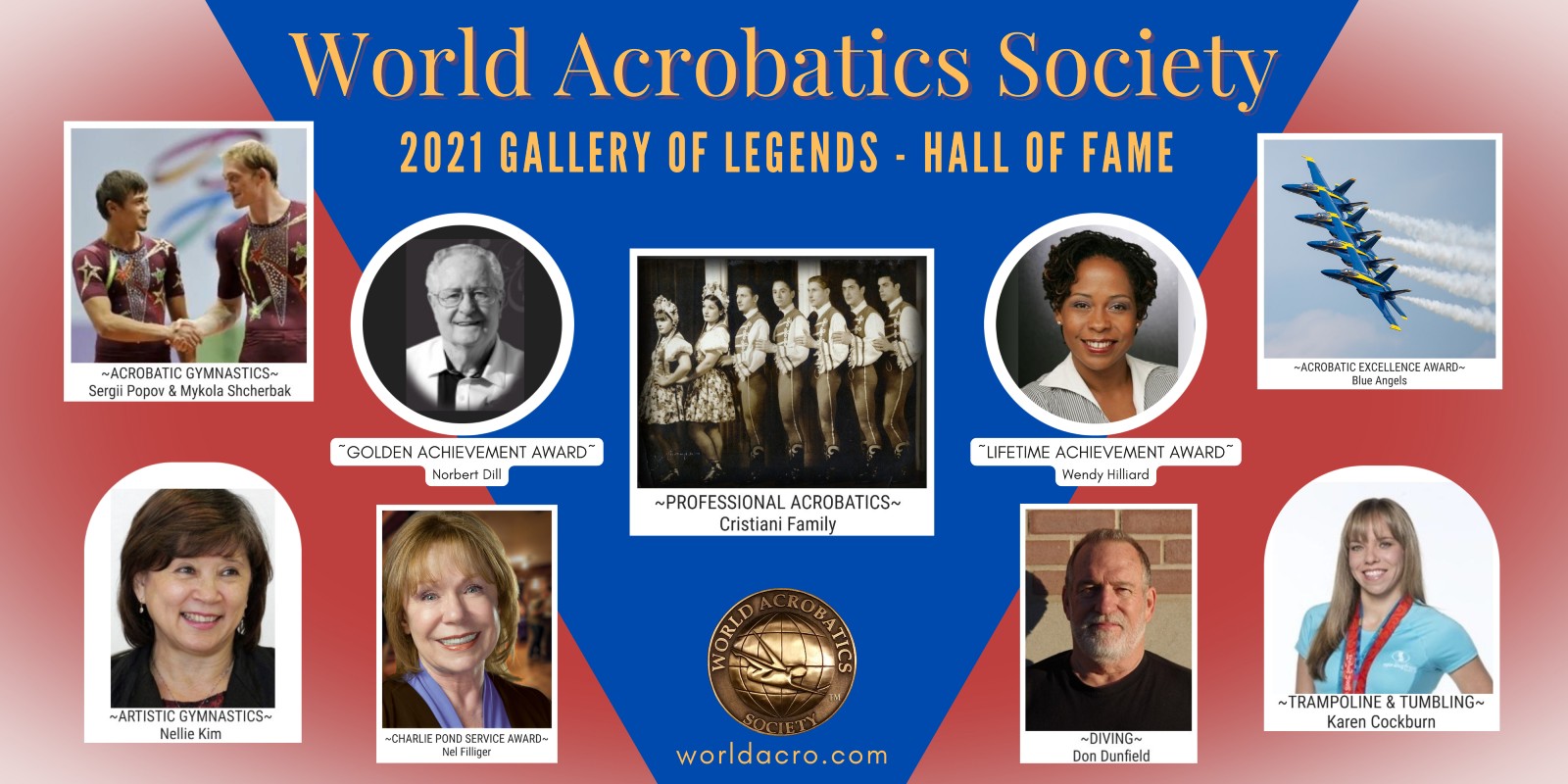 World Acrobatics Society 2021 Hall of Fame Legends & Awardees
Las Vegas, NV - - The World Acrobatics Society celebrated its 25th anniversary (1996-2021) at its annual "Gallery of Legends – Hall of Fame" banquet on September 11, 2021, at the Tuscany Casino & Suites in Las Vegas. An audience of nearly 80 people led by Emcee Donny Ray Evins, former gymnast, now Las Vegas entertainer, honored the Class of 2021 inductees, who were selected for their high level of accomplishment and contributions to the acrobatic community.
Including these ten honorees, the WAS Gallery of Legends - Hall of Fame has inducted 307 individuals from around the world.
These outstanding individuals have been selected for their excellence in their specific disciplines, with many continuing to stay involved in a professional and exemplary manner. In addition, they have contributed to society and the growth of acrobatics on a national and worldwide basis.
For 2021 Congress highlights, photos, and more ...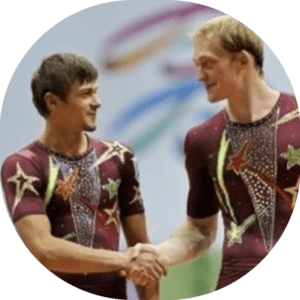 ACROBATIC GYMNASTICS
Sergii Popov & Mykola Shcherbak
Following their early years of training in competitive gymnastics representing Ukraine, the duo Popov & Shcherbak then built an impressive championship career competing together in Pair Sport Acrobatics from 2001 to 2009. Both are Honored Masters of Sports Acrobatics and were European champions in 2005 and 2007, World Champions in 2006 and 2008, World Cup of Sports Acrobatic winners in 2005, and Champions of Ukraine multiple times.
Transitioning into professional acrobatics, the duo spent ten years performing in numerous renowned international circuses, receiving many prestigious Circus Festival awards for their outstanding execution and showmanship. These include a Gold Medal at Paris's Festival Mondial du Cirque de Demain in 2011; a Gold Trophy at Moscow's 5th World Circus Festival; and the prestigious Gold Clown award at the 37th International Circus Festival of Monte Carlo in 2013.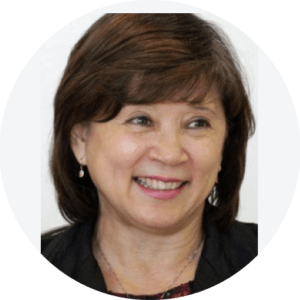 ARTISTIC GYMNASTICS
Nellie Kim
As a world-class champion gymnast, representing the Soviet Union from 1974 to 1980, and was the second woman in Olympic history to earn a perfect 10 score and the first woman to score it on the vault and on the floor exercise. Nellie Kim won gold, bronze, and silver medals in both the 1974 & 1979 World Championships and the 1976 & 1980 Olympic Games.
Following retirement from competition, Nellie Kim became an International Brevet Judge, was elected to the Women's Artistic Gymnastics Technical Committee of the FIG in 1996 and, became its president in 2004. As President of the Women's Artistic Gymnastics Technical Committee, she coordinates the introduction of new rules in women's gymnastics, as provided by the new Code of Points, developed by the FIG in 2004–2005, and in effect since 2006.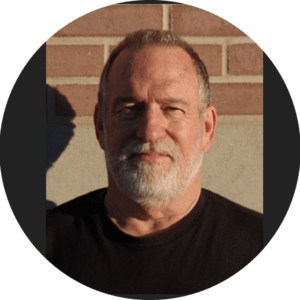 DIVING
Don Dunfield
At the age of four, Don Dunfield began learning acrobatics, tap dancing, ballet, and ballroom dancing.  At 10, he traveled from San Francisco, CA. to Sarasota, FL. and won first place in tumbling and floor exercise while marveling at the amazing ability of a super tumbler, Judy Wills.  In trampoline, with no other competitors in the 10 and under age group, he placed 2nd in the 12 and under group.  He then learned to perform trapeze, risley (foot juggling), hand balancing, and diving. This all led to six months with the Marlo Brothers 3 ring circus. Joining the Santa Clara Swim Club, Don Dunfield focused on springboard diving and was ranked in the top 12 nationally at every AAU and collegiate national championships (1965-1972) including 7 runners-up, plus 2 titles, and was alternate for the USA 1972 Summer Olympic team.
In 1975, Dunfield trained with famed trampoline comedian Larry Griswold and for the next 13 years performed Griswold's signature act, "The Diving Fool."  He entertained audiences in the US for years at the MGM Grand (Las Vegas and Reno) Ice Capades, Flamingo Hilton, and others, as well as international performances for Royalty and Heads of State in England, Monte Carlo, Sweden, Spain, and Australia.  Prior to retiring to California, Don Dunfield built a diving program at the College of Idaho coaching two  NAIA All-Americans on the 1- meter springboard.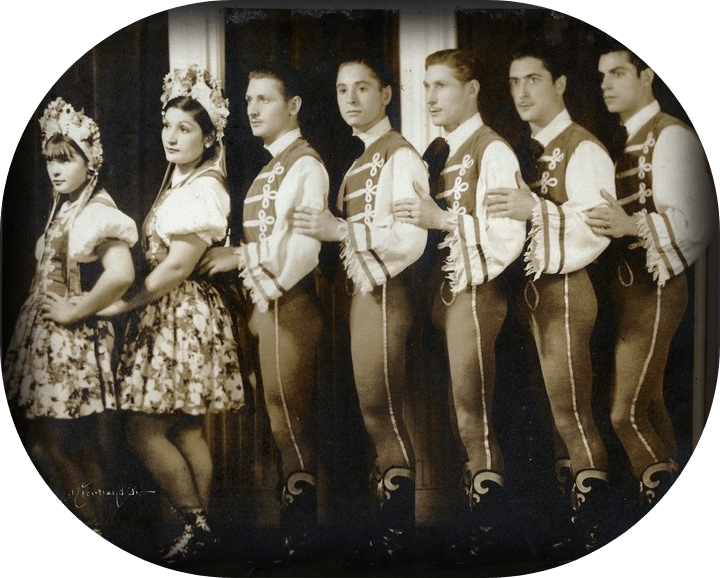 PROFESSIONAL ACROBATICS
Cristiani Family
The Cristiani family of Italy—known as the "Royal Family of the Circus," with a history dating back to the mid-19th century—were one of the most famous acrobatic equestrians in the circus. Since 1840, the family starred in countless major circuses around the world. In the 1950s and 1960s, they owned and operated "Cristiani Bros. Circus" and have received honors for their many talents and contributions to the circus industry. Fifth-generation family member, Tino Cristiani will be accepting the WAS Legend award on the family's behalf.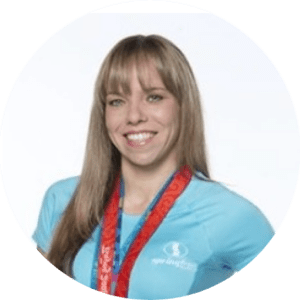 TRAMPOLINE
Karen Cockburn
Karen Cockburn is Canada's most decorated Olympic trampoline athlete; winning a bronze medal at the 2000 Summer Olympics, a gold medal at the 2003 Trampoline World Championships, and a silver medal at both the 2004 and 2008 Summer Olympics. Following taking time off to start a family, Karen Cockburn returned to competition, winning a bronze medal at the 2015 Pan Am Games.
She now serves as National Team Director for Trampoline Gymnastics at Gymnastics Canada and remains active in numerous local and national organizations dedicated to encouraging youth participation in sport and empowerment of young girls.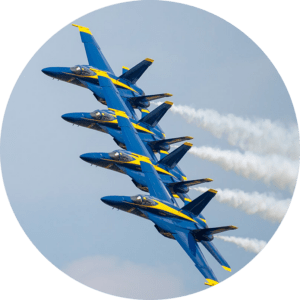 ACROBATIC EXCELLENCE AWARD
Blue Angels
Celebrating 75 years of thrilling aerial acrobatic team performances with extraordinary execution of complex aerobatics, the Blue Angels continue to inspire and foster a culture of excellence and service to country.
Established in 1946 as the United States Navy Flight Demonstration Team, "The Blue Angels", showcase the pride and professionalism of the United States Navy and Marine Corps through flight demonstrations and community outreach. Naval aviators who make up the team of Blue Angels are selected on their professional ability, military bearing, and communication skills plus a required number of tactical jet flight hours. Blue Angels officers typically return to the fleet after their two-year tour of duty with the squadron. Their high-speed and very low altitude formation acrobatics have delighted and inspired millions of people through the years.
Retired Captain George Dom, USN, who was commanding officer/flight leader of the Blue Angels flight demonstration squadron in 1997-98 and currently serves as President of the Blue Angels Association, will be accepting the unique "Acrobatic Excellence" WAS award on behalf of the Blue Angels and as a representative of all the Aviators, Officers and support personnel who have been part of the Blue Angels community for 75 years.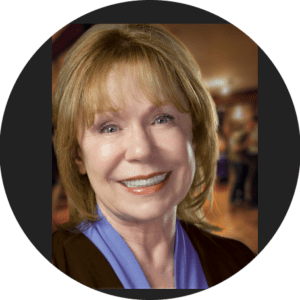 CHARLIE POND SERVICE AWARD
Nel Filliger
Nel Filliger has contributed to the sports of Acrobatic Gymnastics, Trampoline and, Tumbling as a coach, judge, and served as a Board member of the AAU, USAF, USSAF, and ATTA (which are now under the governing body of USA Gymnastics). She was a three-time recipient of Coach of the Year Awards as presented by: the United States Acrogymnastics Federation (1980), Glen Sundby Sports (1984) and, American Tumbling and Trampoline Association (1988).
She coached thirty National Champions in Acrobatic Gymnastics and Tumbling ranging from Age Group, Jr Elite, and Elite levels. Her teams won five National Team Titles, she coached two tumblers who were US Tumbling Team members in 1988, 1989, and 1990.
In 1996, Nel Filliger was a founding member of the World Acrobatic Society and has been a Board Member of WAS since 2015. She has served on the Gallery of Legends Nominating Committee since 2016 and is Producer of the annual Hall of Fame inductee videos.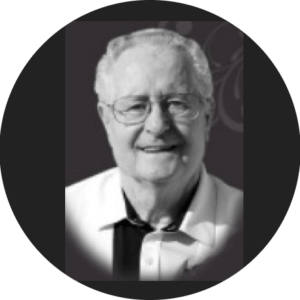 GOLDEN ACHIEVEMENT AWARD
Norbert Dill (1938 - 2021)
Norbert Dill was introduced to the sport of wheel gymnastics as a young man in Germany and quickly became a rising star in the sport.  In 1962 he became the first German National Champion for his club and again in 1962, was Bavarian Champion multiple times and the first German National Team Champion in 1961. 
Relocating to the US in the 1970s, he founded Norbert's Athletic Products; known as one of the premier gymnastic supply companies in the USA. Norbert Dill sold gymnastic wheels, gave training sessions, and provided demonstrations around the nation at a variety of schools and gymnastics clubs. His impact on the growth of wheel gymnastics in the US, led to the growth of wheel gymnastics within many athletic organizations.
Norbert Dill's son Loren, who has successfully run his father's company for several decades and continues to support the wheel gymnastics community that his father had such an impact in forming, will be accepting the WAS Golden Achievement Award on his father's behalf.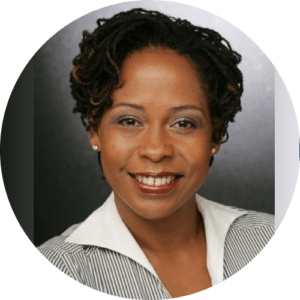 LIFETIME ACHIEVEMENT AWARD
Wendy Hilliard
As the first Black rhythmic gymnast to represent the United States in rhythmic gymnastics in international competition in 1978, Wendy Hilliard remained on the National Team a record-setting nine times, serving twice as National Team Captain.
She was a four-time US National Team Coach and coached a 1996 Olympian. Hilliard served as the first Black President of the Women's Sports Foundation from 1995 to 1996 and was also an Olympic sportscaster and Broadway performer. She was also the Director of Sports for the New York City 2012 Olympic Bid.
In 1996, Wendy founded the Wendy Hilliard Gymnastics Foundation, which has provided free and low-cost gymnastics for almost 25,000 urban youth in New York City. In the fall of 2016, she expanded her gymnastics programs to Detroit, which serves over 200 youth every week through its after-school and Saturday community classes.