MEET THE CLASS OF 2023!
1st row L-R: The Flying Españas; Noe España, Irene España, Carolina España, Gladis España- Antastasini, and Ivan España
Second-row L-R: Brett Smith (accepting for Morgan Stanley Smith), Rich Kenney, Hideo Mizoguchi accepting for Masayuki Watanabe Daniela Silivas, Tracy Kontur-Richter, Ryan Doyle, and David Boudia
Learn all about the World Acrobatics Society (WAS) - - our mission, history, and our acrobatic disciplines. We are an exciting, growing world-wide organization whose members share a love of acrobatics - -and we want YOU to join us!
Size: 1 inch. Cost: $10.00 (includes shipping) Note: for this transaction, you will be redirected to our partner's website: Deary Gymnastic Supply.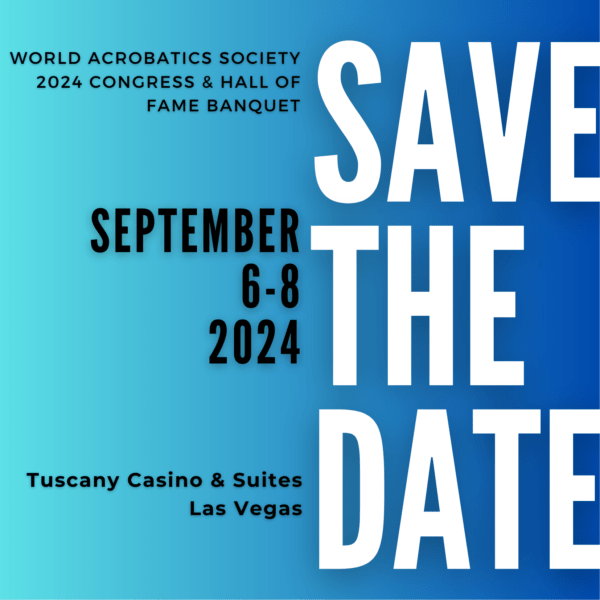 SAVE THE DATE!
World Acrobatics Society 2024 Congress & Hall of Fame Banquet
Sept. 6-8, 2024
Tuscany Casino & Suites, Las Vegas
Honoring the world-wide acrobatic disciplines of: