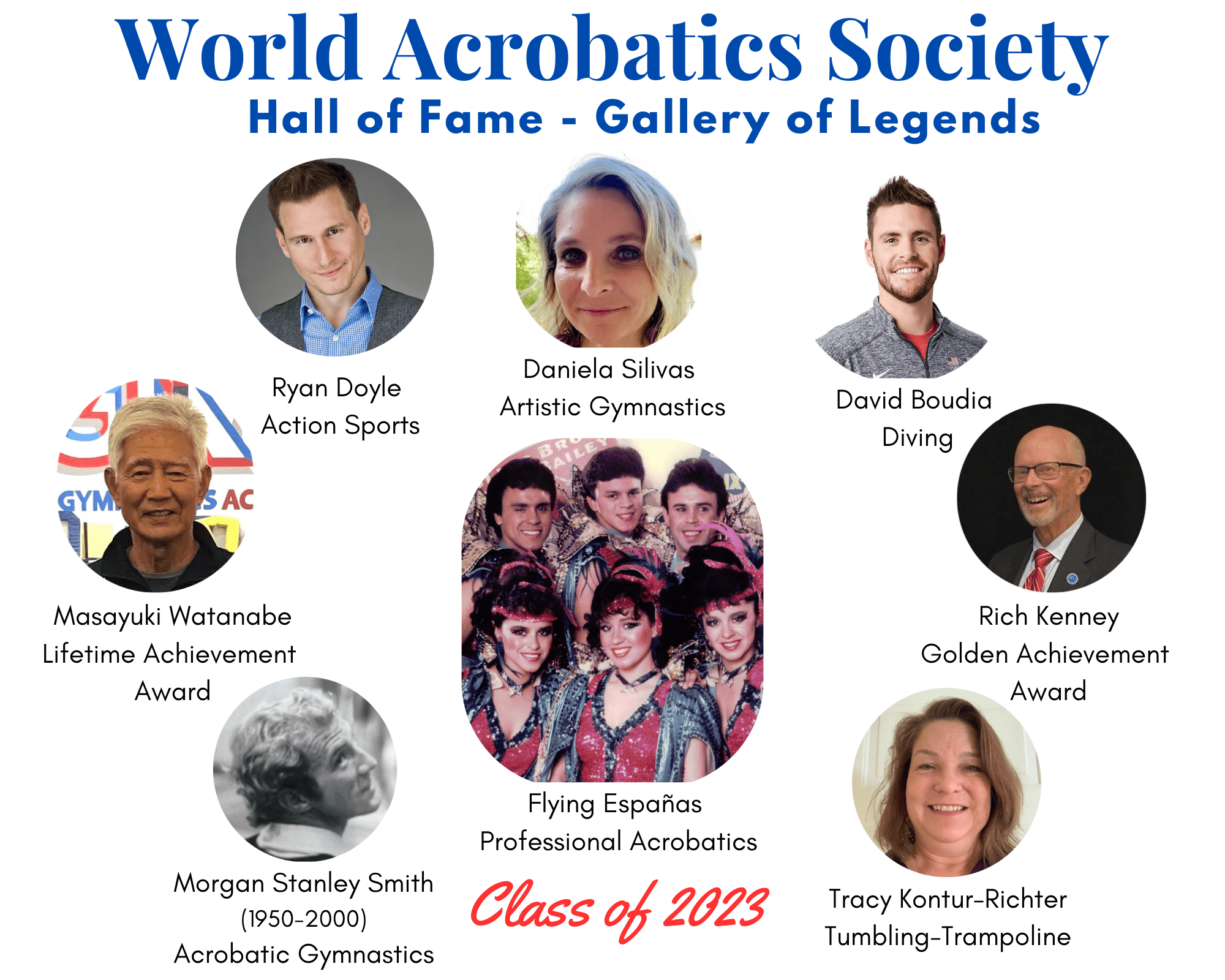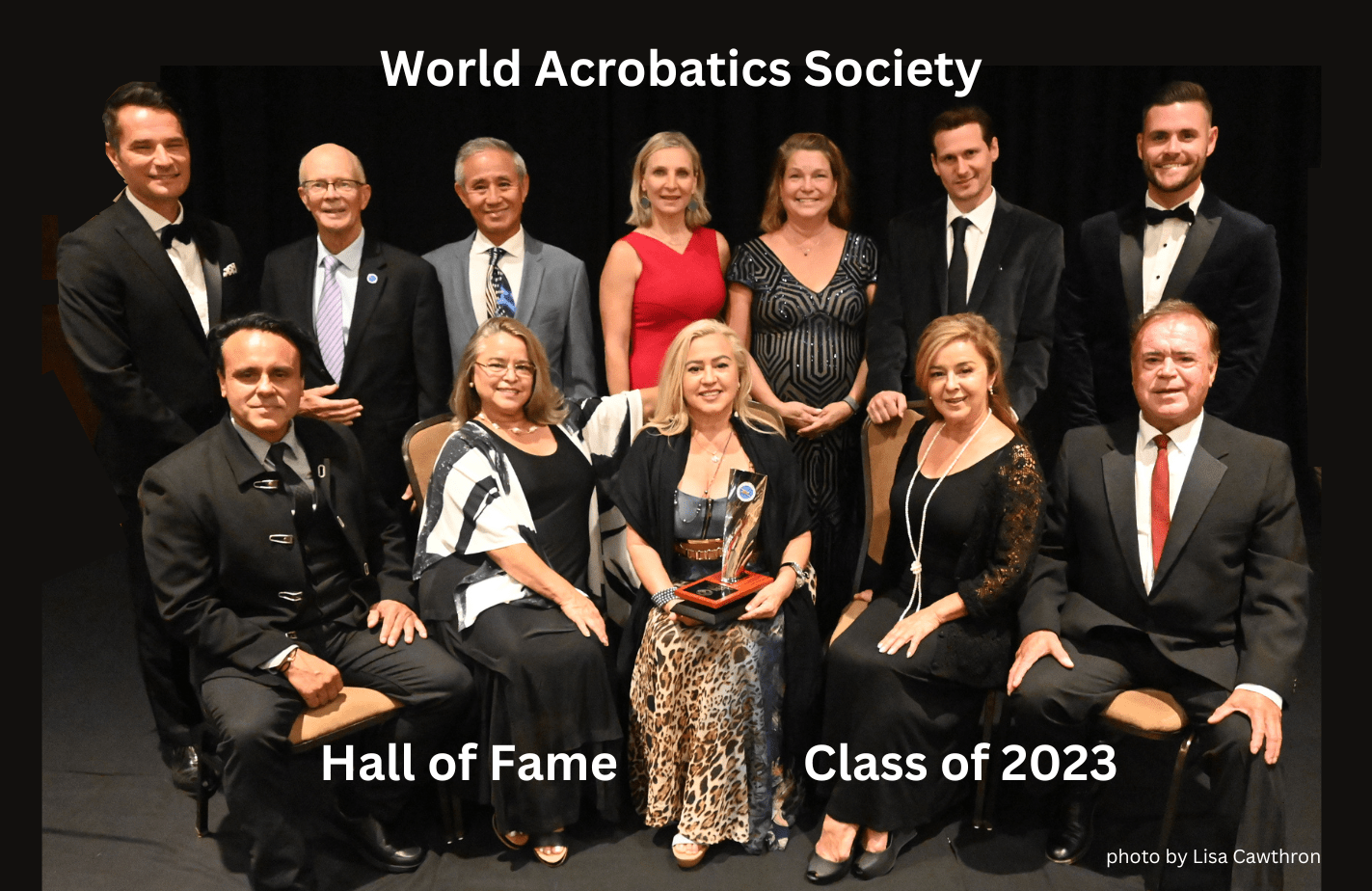 1st row L-R: The Flying Españas; Noe España, Irene España, Carolina España, Gladis España- Antastasini, and Ivan España
Second row L-R: Brett Smith (accepting for Morgan Stanley Smith), Rich Kenney, Hideo Mizoguchi accepting for Masayuki Watanabe Daniela Silivas, Tracy Kontur-Richter, Ryan Doyle, and David Boudia
World Acrobatics Society World Acrobatics Society Inducts Class of 2023 into Hall of Fame
Las Vegas, NV (9/9/2023) - - The World Acrobatics Society (WAS) celebrated its 27th anniversary (1996-2023) at its annual "Hall of Fame" banquet on September 9, 2023, at the Tuscany Casino & Suites in Las Vegas. An audience of nearly 110 people led by Emcee Donny Ray Evins, former gymnast, and now Las Vegas entertainer, honored the Class of 2023 inductees who were selected for their high level of accomplishment and contributions to the acrobatic community. "This year's event was a complete success!" said President Scott Crouse. "A success for both everyone who attended as well as our stellar group of newly inducted athletes, acrobats, and coaches."
Including these 12 honorees, the WAS Hall of Fame has inducted 328 individuals from around the world. These outstanding individuals have been selected for their excellence in their specific disciplines, with many continuing to stay involved in a professional and exemplary manner. In addition, they have contributed to society and the growth of acrobatics on a national and worldwide basis.
ACROBATIC GYMNASTICS - Morgan Stanley Smith (1950-2000)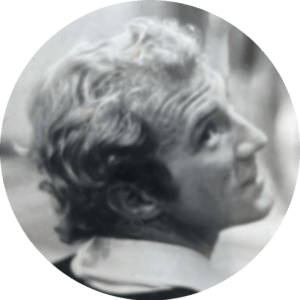 Smith was an athlete, coach, and author, and contributed to the growth of acrobatic gymnastics in the early years of its development in England and the USA. He initially competed in artistic gymnastics for 12 years as a member of the Leeds Athletic Institute (LAI) team in Leeds, UK. In 1970, '71 and '72 he had many outstanding gymnastics accomplishments, including being an alternate for the Olympic team in 1972. Smith then spent four more years competing in tumbling and acrobatic gymnastics. In the 1974 World Acrobatic Championship he placed fifth All Around in Men's Tumbling. He was invited to many international competitions including in Poland where he received a Gold Medal. In the 1975 Acrobatic World Cup he placed Third in Tumbling. In the 1976 World Acrobatic Championship he and acrobatic partner Loyren Curk, placed fifth Overall in Mixed Pairs.
Smith was a Charter Member of the British Amateur Gymnastics Associations Sports Acrobatic Committee and served as the Tumbling coach until he moved to the U.S. As a member of that committee, he was responsible for developing a Rewards and Incentive Program to further encourage gymnastic programs to include acrobatics.
Moving to the U.S., Smith became the first Program Director for the United States Sports Acrobatics Federation, developing its national training program. He also published a book on Sports Acrobatics, was a writer/contributor for Acrosport Magazine, and established and was coach of the Acro 1 Club in New Orleans, producing many champion athletes including Cricket Borgman, Gina Groves and Debbi Dodd, Class of 2015 WAS Legends. Smith retired from coaching in 1982.
ACTION SPORTS – Ryan Doyle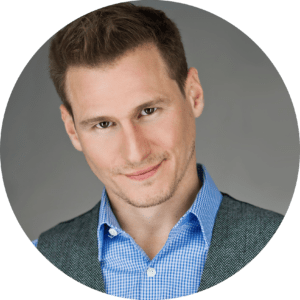 Doyle is a freerunner, martial artist, coach, and actor from Liverpool, England, and is a founding athlete of the World Freerunning and Parkour Federation.
Born in Liverpool, UK, in 1984, Doyle graduated at Liverpool Hope University studying Media TV Production. Combining martial art skills with self-taught gymnastics, he was the National Tricking Champion in 2006, 2007, 2009, and 2010. Doyle was a supporting artist in the British TV soap opera Hollyoaks and performed movie stunts playing the evil 'Finch' in Freerunner (2011), as well as in the lead role in Mindgamer's (2017), and he has won several awards for his own action shorts films. Doyle partnered with the World Freerunning Parkour Federation to produce "MTVs Ultimate Parkour Challenge", and his passion to perform took him to many competitions. He defended his tricking title 4X and became 2X World Freerunning Champion at the Red Bull Art of Motion, in Vienna, Austria (2007), and São Paulo, Brazil (2011).
Doyle has travelled the world as a Red Bull Athlete on action media projects that push the human body to its limits. He appeared on National-Geographic's "Fight Science", the "Late Night Show with Jimmy Fallon", stunt-doubled for Ellen DeGeneres and won "Best International Series" at the YouTube Streamy Awards 2013 with the online viral series "Travel Story."
Partnering with the Liverpool Parkour community Doyle helped open UK's biggest Urban Sports facility, Airborne Academy.
ARTISTIC GYMNASTICS – Daniela Silivas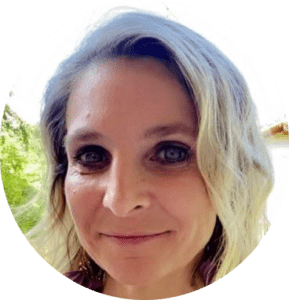 Silivas was known for her technical excellence, difficult routines, charming performances, and artistic flair. While a member of the Romanian women's artistic gymnastic team, she first earned fame at the 1985 World Championships, where she won the gold medal on the balance beam with a perfect 10.00 score.
In 1987, she dominated the European Championships held in Moscow, being medaled on every single event: 4 gold (individual AA, bars, beam and floor) and silver on vault.  Among her many world titles, she is best known for medaling in every single event at the 1988 Seoul Olympics, winning six medals (three gold, two silver, and one bronze). Silivas closed her international career at the 1989 World Championships in Stuttgart, winning three more gold medals.
During her career, she has won 16 Olympic and World medals, from which 10 were gold, and was awarded 24 perfect 10.00 scores. Daniela retired from competition in 1991, moving to the U.S. where she now coaches young gymnasts.
DIVING – David boudia
Boudia began diving at the age of 11 and five years later, in 2006, he became a member of the U.S. National Diving Team. He is a 21-time USA Diving national champion and while attending Purdue University, was a three-time Purdue Male Athlete of the Year and a six-time NCAA champion.
As a member of the 2008 U.S. Olympic team, he competed in the 10-meter platform and in synchronized 10-meter platform. He and his synchro partner Nick McCrory medaled at the 2007 and 2009 World Championships, and at the 2012 London Olympics they received bronze and he won gold in the individual 10-meter platform diving.  Boudia and synchro partner Thomas Finchum were 2009 World Championship (Rome) Silver Medalists, and 2007 World Championship (Melbourne) Bronze Medalists. Boudia partnered with Steele Johnson at the 2016 Olympics in Rio, where they won a silver medal. In the individual 10-meter platform event, Boudia won a bronze.
Switching gears, Boudia authored the autobiography, Greater Than Gold and was a judge on the TV reality show Splash. He has been the Associate Diving Coach at Purdue University for the past three years.
PROFESSIONAL ACROBATICS – The Flying Españas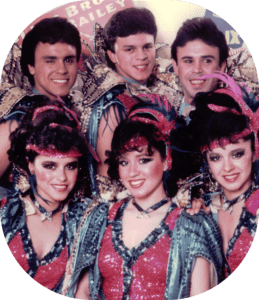 The Españas family has one of the most influential aerial acrobatics and action sports legacies in the circus world. Since their debut in 1973, 14 members of the extended Españas family have performed professionally in myriad circuses, festivals, theme parks, theatre, television, and film including the world-famous Sydney Opera House, The Greatest Show on Earth, Le Grand Cirque, Circus Festival Madrid, Six Flags Over America, Disneyland's Circus Fantasy, Fox-TV's KISS Concert, NBC's Death-Defying Thrills, and were featured in the Lear Levin/Walt Disney Pictures documentary "Circus.
Throughout the family's many generations, they have demonstrated a wide range of expertise in performing trampoline, tumbling, hand-balancing, web, and trapeze acrobatics, and received many prestigious circus honors and awards.
Today, sixth-generation Españas are continuing their family's acrobatic tradition. Cousins Elan, Noemi, Zore and Sian España are all actively performing in a variety of professional circuses and acrobatic productions, including with the famed Cirque d/Hiver in Paris, France, and Roncalli's Apollo Varieté in Düsseldorf, Germany.
TUMBLING/TRAMPOLINE – Tracy Kontur-Richter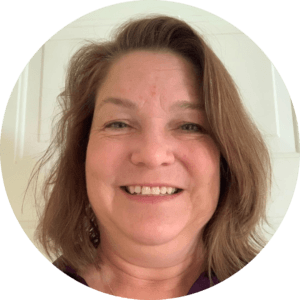 At the age of 12, Kontur-Richter was the youngest person to win the U.S. Senior National Tumbling Championships (1980) and the World Tumbling Championships (1980).
Kontur-Richter championship career began in 1977 at AAU Tumbling Nationals where she was awarded first place in the 10 & Under age group. She went on to win first place in the same competition the following year, was the U.S. Junior Olympic State Champion (1978), the U.S. Junior Olympic National Champion (1978), as well as the U.S. Senior National Champion (1980). From 1978 to 1980 she dominated first place at the USTA Nationals. Internationally, she was awarded first place at the World Open Tumbling Championships in 1980, held in Brig, Switzerland (at the age of 12 years old).
In addition, Kontur-Richter helped lead the Cindy Kwiek Tumbling Team of Cicero, Illinois, to four straight State and U.S. National Tumbling Team titles and was a 4-time Varsity Letterman in artistic gymnastics for the University of Illinois, winning the Big Ten Championship in 1990.
GOLDEN ACHIEVEMENT AWARD – Rich Kenney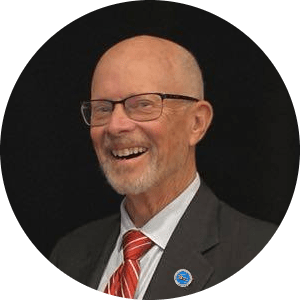 As a member of the University of Michigan's men's artistic gymnastics team, Kenney served as Team Captain and was a three-year letterman specializing in still rings. Following graduation, he taught studio art, and art history, and coached gymnastics as owner of a gym club.
Kenney went on to be the Production Editor and photographer for Gymnast Magazine (1973) and International Gymnast (1975-1979). His skill with a camera gained him the position of Official Photographer of the 20th World Gymnastics Championships.
As Marketing, Communications, and Sponsorship Director for the United States Gymnastics Federation (USGF), Kenney planned and implemented marketing, TV packaging, and corporate sponsorship programs funding the USGF and its teams through three successive Olympics. Co-founding the AeroED Group in San Diego, he received the "Outstanding Contribution to Aerospace Education" award (2018) from the San Diego section of the American Institute of Aeronautics and Astronautics. Kenney Rich resides in San Diego with his wife Michele and has held the position of Vice President for the World Acrobatics Society since 2019.
LIFETIME ACHIEVEMENT AWARD – Masayuki "Mas" Watanabe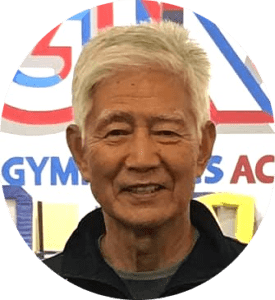 Watanabe began his artistic gymnastics career at the age of 12 in Mihara, Japan, and in high school trained in all six of the Olympic events. He graduated from Nippon Physical Education College and was a member of the Japanese Men's National Team for five years and was the alternate for the 1966 World Championships, where Japan won the gold medal.
Arriving in the U.S. in 1969, the University of California's Head Gymnastic Coach, Hal Frey hired Wantanabe as Assistant Coach from 1969-1977. He presented numerous clinics on mechanical analysis of skills and technique and was highly regarded as an excellent teacher for American coaches on improving the technical performance of American gymnasts. Watanabe was instrumental in helping the University of California win the NCAA National Championships, (1975).
Watanabe became a guiding force for U.S. men's artistic gymnastics. In 1973 he wrote the compulsories for the United States Gymnastics Federation's (USGF) first Olympic program, then became the USGF's men's Program Director in 1977, and men's National Team coordinator in 1988. The Mas Watanabe Award was established in 1979 by USA Gymnastics and is given to recognize achievement through gymnastics competitions at the national level. 
Watanabe spent the last several decades coaching in private clubs and finally retired from coaching in 2020.