World Acrobatics Society
Executive Board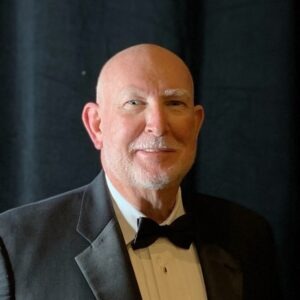 Scott Crouse, President
Scott Crouse has been President of the World Acrobatics Society (WAS) since 2018 and serves as the Chief Operating Officer of the Society. In this capacity, he provides leadership, direction, and control of all Society affairs. He is proud to be able to share his business knowledge and experience to help the World Acrobatics Society achieve its mission and goals.
Scott, the owner of Lone Star Gymnastics in Ft. Worth, came to Texas from California, where he earned a Bachelor of Science degree. He served as Head Coach of SCAT Gymnastics from 1972 to 1979 and has been active in coaching ever since, placing many gymnasts on National and International Teams. He has been and is still active in numerous professional groups including USAG Board of Directors; USAG Texas State Board, both women and men; Region III Board Member, and Director of the USAG Talent Opportunity Program (TOPS).
Scott has received over 30 International coaching assignments and has authored Junior Olympic National Compulsory Uneven Bars routines and published over 20 articles on Coaching, Mechanics and Technique of Skills. He was co-architect in designing the USA Gymnastics National Training Center and US Olympic Training Center at Colorado Springs; is founder and past president of California State Coaches Association and Texas Women's Gymnastics Coaches Association, was past Region III Director for USAG National TOPS Program; was a past member of USAG Region III Board for Women, to mention a few of his accomplishments.
Scott is currently a member of the USAG Texas State Board for both Women and Men. He has received over 20 International Coaching Lecture Assignments and designed and built the first in-ground pits, the first spring floor using metal springs, and the first fiberglass uneven bar rails for women in the United States. Outside the gym, Scott enjoys golf, boating, rock climbing, cooking, writing, and collecting art and Olympic memorabilia, but most of all, he enjoys life.
World Acrobatics Society affiliation: Men's & Women's Artistic Gymnastics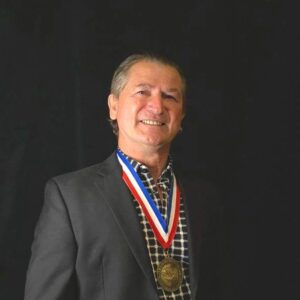 Pedro Reis, Senior Vice President
Born in Cape Town, South Africa, Pedro Reis began circus training at the age of 12 at a local YMCA, developing his skills on the flying trapeze. He later went on to help found the first circus school in South Africa. As an artist, in 1982, Pedro established The Survivors, a thrilling aerialist act that toured Europe and made its American debut with Ringling Bros. and Barnum & Bailey Circus in 1984. In 1987, Pedro became a solo artist, performing with The Big Apple Circus at Busch Gardens and The International Circus Festival of Monaco.
Throughout his career, Reis has been invited to perform before a number of dignitaries including HRH Charles, Prince of Wales, HRH Philip, Duke of Edinburgh, the Royal Family of Monaco, and former United States President Ronald Regan.
In 1997, Reis and his wife, world-renowned aerialist and 2015 National Endowment for the Arts National Heritage Fellow Dolly Jacobs, combined their experience, passion, and dreams to create Circus Sarasota, a one-ring European style circus that is the only professional, not-for-profit circus in the state of Florida. In the years since its founding, Circus Sarasota has become a worldwide attraction for both area and global audiences. Now rebranded alongside Sailor Circus as The Circus Arts Conservatory, Reis and Jacobs have continued to elevate the awareness and appreciation of circus artistry through performance and outreach programs that involve area schools,        youth organizations and care facilities community wide.
Reis is the recipient of a variety of leadership awards and positions in the art realm. In 2004, Reis received the Sarasota County Arts Council's prestigious Arts Leadership Award. Recognized for its leadership in both artistic programming and sound management and fiscal practice, Circus Sarasota received the greater Sarasota Chamber of Commerce Small Business Award in the Arts Organization of the Year category in 2005. In 2012 and 2015 the Chamber awarded Circus Sarasota and The Circus Arts Conservatory respectively with its Small Business Cultural Organization of the Year Award. In 2009, Reis was inducted into the Circus Ring of Fame on St. Armand's Circle, and along with his 

wife, has been inducted into the Circus Hall of Fame at the John and Mable Ringling 

Museum. In 2013 Reis along with Dolly Jacobs were inducted into the World 

Acrobatics Society Hall of Fame and he joined the WAS Board of Directors in 2015.
As a lifelong veteran of the profession, Reis strives to elevate circus artistry to new 

heights while preserving its integrity and history in both the local and worldwide 

arenas.
World Acrobatics Society affiliation: Professional Acrobatics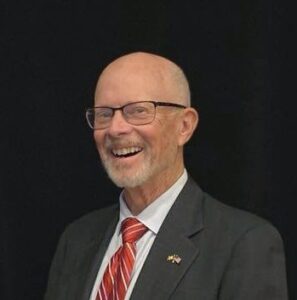 Rich Kenney, Vice President
Rich Kenney has held the position of 2nd Vice President for the World Acrobatics Society since 2019. In this capacity, he is the Chair of the Nominations Committee and oversees the activities of the following Committees: International Relations, Membership, Marketing/Public Relations, Long-Range Planning, and the Gallery of Legends.
Rich attended the University of Michigan, Ann Arbor, and while a member of the men's gymnastics team, was a three-year letterman specializing in rings and was Team Captain. Receiving a Bachelor of Science Design Degree with a double major in Industrial Design and Sculpture, Rich then earned a Masters degree in E-Commerce from National University, San Diego, California.
His professional experience includes many different areas in the marketing arena in addition to teaching studio art, art history, and coaching gymnastics as owner of a gym club. Rich was Production Editor and photographer for Gymnast Magazine 1973, and International Gymnast 1975-1979, working alongside the publication's founder Glen Sundby.
As Marketing & Communications and Sponsorship Director for the United States Gymnastics Federation (now USA Gymnastics), Rich was intimately involved in rebuilding this organization after the 1980 Olympic boycott. He planned and implemented marketing, TV packaging, and corporate sponsorship programs funding the USGF and its teams during three successive Olympic Quadrennium. 
Rich reignited his lifelong fascination for flight by marketing and participating in air shows and youth education events focused on aviation and space exploration. As a co-founder of AeroED Group, San Diego, he received the 2018 award for "Outstanding Contribution to Aerospace Education" from the San Diego section of the American Institute of Aeronautics and Astronautics.
Rich resides in San Diego with his wife Michele and enjoys sharing his marketing knowledge and experience with the World Acrobatics Society to help further its mission and goals.
World Acrobatics Society affiliation: Men's Artistic Gymnastics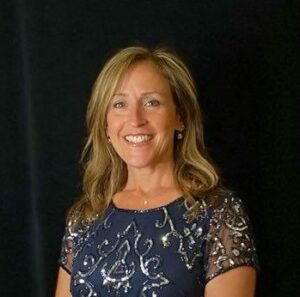 Stacie Hansen, Secretary
Stacie Hansen, WAS Secretary and Chairperson for the Gallery of Legends Hall of Fame, began serving in 2018 as Chairperson of the Hall of Fame-Gallery of Legends and in 2019 as Secretary. She is responsible for maintaining all WAS records to date and for managing the organizational team and nominations process for the annual Hall of Fame banquet. 
Stacie is a graduate of Western Michigan University. She was a competitive gymnast, coach, and judge in Michigan. Stacie is a champion of Artistic Gymnastics having coached thousands of gymnasts over her 20-year career in Michigan and also Colorado which included a Directorship at two high-profile gyms.
She currently resides in Pomfret, Connecticut, and is a Director at Deary's Gymnastics Supply.
World Acrobatics Society affiliation: Men's & Women's Artistic Gymnastics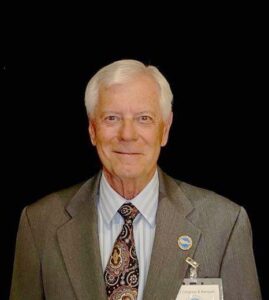 Jay Geist, Treasurer
Jay Geist has been Treasurer for the World Acrobatics Society (WAS) since 2018 and is responsible for the receipt, dispersal, and all WAS accounting reports.
While a student at Temple University, Philadelphia, Jay was a member of the men's gymnastics team, competing in the events of All-Around and Trampoline (1965-1969). Receiving his Bachelor of Science degree from Temple, Jay then attended Southern Connecticut State University; where he trained for the 1972 Trials, received a Master's degree in 1971, and, was an assistant coach to Olympic gymnast Muriel Grossfeld at her private gymnastics school.
In 1972, Jay joined the Nissen Corporation/Universal Gym Equipment, Cedar Rapids, Iowa, and worked in the areas of equipment installation, product sales, and research & development. In 1986, he was promoted to the position of company Vice President. Later moving to Arizona, Jay joined Integrated Technology Corporation first as Vice President, followed by the appointment to company President.
Currently semi-retired, Jay resides in Scottsdale, Arizona along with his wife Wanda. He holds a private pilot's license, enjoys playing golf, and is proud to be able to share his business knowledge and experience to help the World Acrobatics Society achieve its mission and financial goals.
World Acrobatics Society affiliation: Men's & Women's Artistic Gymnastics